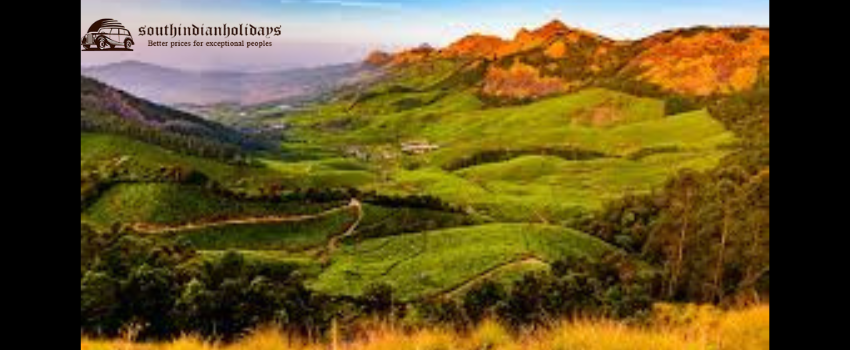 One of the best places for a person to visit in India has got to be the southern states. This includes certain tourist spots in Tamil Nadu, Andhra Pradesh, Karnataka, Kerala and Telangana. The state of Tamil Nadu itself has many tourist attractions. The latest South India tour package from Chennai can provide several benefits and assistance needed to travel to this place.


What Are the Features of a Good Tour Package?
A good tour package is generally geared towards a certain group who would like to visit a place. This can include families or even people travelling alone. Most people would also like to see what age group a package is catering to.
A good tour package can also be kid-friendly and light-hearted. This can benefit families, although most people like a fun and light-hearted package. One should also mention the expenses in a good tour package. One can also make a tour package better by adding many fun-filled activities.


About The Tour Package
The tour package mentioned above will involve a visit to the city known as Kodaikanal. Kodaikanal is a hill station present in Tamil Nadu. This place is a hilly region and is popularly known as the best hill station in India. The tour package specifically targets people from Chennai who would want to visit this place.
The package will involve picking up tourists from the Chennai railway station. It will also involve hospitality services and the planning of leisure activities for tourists. Apart from this, all tourists will get to stay in a luxury hotel where they will stay for their time.


About Kodaikanal
There is a reason why a South India tour package has got to include a visit to Kodaikanal. First of all, Kodaikanal is known among people for its amazing weather. This place is also well known for its scenic natural beauty, consisting of hills and forests. Botanists visit this place the most to study the species of plants.
There are several tourist spots present in Kodaikanal. The Kodaikanal Lake and the Bear Shola Falls are some of the most well-known natural spots present here. Apart from this, the Kodaikanal solar observatory and many others are well-known tourist spots in this place.


What the Tour Package Offers
The tour package for visiting Kodaikanal from Chennai will involve staying in a luxury hotel at the lowest prices. It will also involve adventurous and fun-filled activities such as boating, cycling and horse riding in Kodaikanal. The tour package will allow people to reach this place on a Volvo bus.
For several reasons, people know this as the best South India tour package from Chennai. First of all, the tour package will involve visiting almost every major tourist attraction present in this place. Secondly, it also involves the accommodation of breakfast, lunch and dinner for all tourists. Lastly, the package also involves booking private cabs for tourists and safe transportation to their homes.


Other Tour Packages
There are several other tour packages based in South India. These involve visiting Pondicherry and Mahabalipuram from Chennai. One can use this package to travel to these two places one by one from Chennai. A person can also visit other places such as Tiruchchirapalli, Thanjavur, Rameshwaram, Madurai and Kanyakumari with this package.
The tourism package enables one to visit all these places within ten days. It starts with enabling someone from Chennai to visit Mahabalipuram and then Pondicherry. From there, a person can visit the other places mentioned above. This package will help a person to visit places of historical significance that are present in these regions.
The tourism package will also help a person return to Chennai once the program ends. A tourist must return to Chennai from the Trivandrum airport or railway station. The package covers all expenses that one will need during their journey. It will also help a tourist stay in some of the best hotels at the lowest prices.