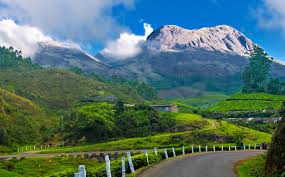 If you are soon getting married and planning for your honeymoon, you can choose Kodaikanal, a perfect place for your honeymoon. A budget honeymoon is now possible quite easily.
There could be nothing better than celebrating the union and love in the middle of two people as compared to the Kodaikanal honeymoon holidays? Based in Tamil Nadu (India), here you can enjoy the romantic climate and attractive landscapes that will flawlessly complement the celebratory mood. Now, you can choose a honeymoon package to Kodaikanal to enjoy the best tourist attractions and enjoy quality time with your wife without any difficulty.
Starting from booking cozy and warm honeymoon hotels to making arrangements for the means of transport, the online service agent gives different services planned as per your requirements. Just pay your visit to the amazing restaurants and savor appetizing local cuisine or head to the charming shopping ends with the Kodaikanal Honeymoon Package 4 Days. A good honeymoon gives space to the newly married couple to enjoy the honor and bond of intimacy.
A popular hill station Kodaikanal is one of the main holidays that ends in South India. Commonly, people compare Kodaikanal to Ooty, due to the similar weather and lush green locales. Kodaikanal packages are renowned among new couples, adventure freaks, and nature lovers. Hotels in this town provide to all classes of tourists by providing amazing accommodation services.
Enjoy The Amazing Hotel Services
Proper accommodation is offered in different rooms, cottages, and suites at the resort. The rooms inside the hotel have attractive interior decorations, wood ceilings and are completely furnished with advanced bathroom services. Internet services at the resort make it a perfect place for business travelers as well. A multi-cuisine restaurant that focuses on South Indian dishes serves delicious food to hungry guests. The resort even promises the great luxury of enjoying a horse ride as well. The travel desk available on the premises helps organize the local sightseeing and lets you help in hiring cabs on a rental term. On request, pick-up and drop services are also available.
Day 1: Arrival || Madurai or Coimbatore to Kodaikanal
The first day includes your arrival at the place. You can rest in the hotel and proceed with some shopping during the evening time.
Day 2: Full Day Kodaikanal Sightseeing
After having breakfast, proceed to visit other tourist places of Kodaikanal named Pillar Rocks, Bear Shola Falls, Telescope House, Berijam Lake, Coakers Walk, and Dolphin's Nose.
Day 3: Kodaikanal Local Sightseeing
The morning after Breakfast proceed to Pine Forest, Green Valley View / Suicide Point, Guna Caves / Devil's Kitchen, Bryant Park, and Shenbaganur Museum.
Day 4: Optional Kodaikanal Sightseeing, Check-out, and Departure
Kodaikanal Honeymoon Package 4 Days gives you a wide range of services at a pocket-friendly cost. The journey is particularly curate for all those travelers who desire to bathe their souls in the educational diversity of India. You can book the special Kodaikanal Itinerary for 4 days with the best agent. If you are making the tour for the first time, you should finalize during September to May.
To get the best package, you can contact an agent who can give you the best services as per your budget. Now, it would be easy to manage things.