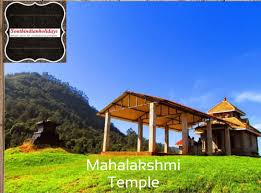 Kodaikanal is a beautiful hill station situated in Dindigul district of Tamil Nadu at an elevation of around 7200 feet. This place is the establishment of britishers as their summer retreat which is surrounded by dense forest, amazing flora and fauna and also aborts a huge manmade lake. This place is considered as one of the top destinations among honeymooners in South India. This hill station has everything that one can ask for in a honeymoon destination. So, couples should not expect anything less than the perfect honeymoon in Kodaikanal.
Kodaikanal is popular for peaks that snoop out of the mist, mountains that lift your heads above the clouds, picturesque waterfalls that trill frantically along with serene lake views, lush green valleys and laid back guest houses. Kodaikanal is also called the Princess of Hill Stations and most of the honeymoon couples want to spend some quality time with each other as they walk into marital bliss. This heavenly beautiful experience can be accentuated by the prettiest of nature's creations in their new beginning.
The Kodaikanal honeymoon package is the perfect way of letting oneself go into the lap of a natural paradise. Kodaikanal honeymoon package also helps you unwind and connect with nature. There are spectacular trails for the couples to enjoy a nice hike or trek in each other's company and to enjoy a quite time by the lake. Steep into the splendid views at Green Valley or savor a night of outdoor camping, there are generous opportunities for couples to have a memorable time. The Kodaikanal hotels for a honeymoon package can be carefully selected with the help of South Indian Holidays to make you feel more comfortable and try to elevate your experience. Hence, to make your trip more memorable, it is advisable to visit the website of South Indian Holidays and checkout different packages as per your taste, preference and budget.
Best time to visit Kodaikanal is during summer, usually from April to June because of its pleasant weather and to provide you with the opportunity to experience the annual summer festival, as well as the famous flower shows specially the purplish blue flowers of Kurinji that blooms once in 12 years.
There are several places to visit in Kodaikanal for the newly married couples as they come here for honeymoon to experience a great romantic breeze. Elaborating some of the beautiful places of this less crowded hill station:
Kodai Lake: Located near the Kodaikanal bus stand, this lake is known for its clean water and surrounded with lush greenery. This amazing star-shaped lake is man-made and couples can enjoy boating in their day tour.
Berijam Lake: This artificial lake can give you the experience of amazing species of flora and fauna like water lilies etc. This lake is famous for its blue sparkling water and scenic view of pristine forests.
Bryant Park: This park is an ideal picnic spot to rejuvenate yourself with thousands of different flowers, glasshouse and rose garden. Honeymoon couples can take a leisure stroll on this colourful park and witness the best flower show.
Bear Shora falls: This romantic destination is situated near Kodai lake which offers a scenic view of water cascading down from the hills. This fall was named after the local bears who used to visit there to quench their thirst.
Therefore, it can be stated that if you want a romantic honeymoon experience then Kodaikanal is the perfect place. South Indian Holidays offers its assistance in planning a wonderful trip to Kodaikanal by providing all the required information and allowing you to make an informed decision.
This entry was posted on April, 20, 2021 at 10 : 24 am and is filed under Tour Travel. You can follow any responses to this entry through the RSS 2.0 feed. You can leave a response from your own site.