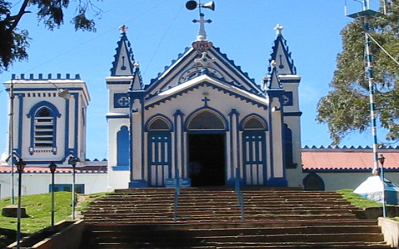 If you are searching for something to gratify in or a vacation spot to relax, have the best Kodaikanal Tour Packages for you. While travelling to this wonderful hill station, you can select tour packages with various biking and night safari activities, trekking at popular spots like the Bear Shola falls and Echo point. Opt for a short buying tour to buy fashionable items like aromatherapy oils, rosewood, sandalwood, and pure silk products from the city's best spots.
What is so special about Kodaikanal?
The various south India tours package noted for their coverage of the gorgeous hill station destinations here. Names like Ooty and Kodaikanal have been identical to holidays and honeymoons in India. Ooty in the Nilgiri Hills is remarkably popular for its tea estate, lovely flower gardens and panoramic landscapes. The Kodaikanal hill station in the Palani hills is home to some of the most astonishing landscapes you could think of.
Best time to visit Kodaikanal
You should book a Kodaikanal tour package during September to November, which is the most suitable time to visit this place. If you want to explore more about Kodaikanal, the best places to stay, eat and experience sightseeing, you can read below in this comprehensive guide to Kodaikanal that makes your travel plans more friendly and enjoyable.
If you plan to have a remarkable vacation among the hills this season, then Kodaikanal holiday packages will be excellent for you. You can locate a wide variety of Kodaikanal Tour Packages online for you and your family that are also customizable. You can prefer a package that takes you around the best places to visit in Kodaikanal. You can also pick an adventure tour package, something more adventure-driven based on your vacation needs.
Places to visit in Kodaikanal
Kodaikanal Lake
Bear Shola falls
Pillar rocks
Thalaiyar falls
Coaker walk
Berijam Lake
Dolphins Nose
Silver Cascade falls
Silent valley viewpoint
Canopy Hill, Vattakanal
Kodaikanal solar observatory
Pambar falls
What to do in Kodaikanal?
If adventure is what you want to enjoy, then do not look beyond these hills stations. From jungle trekking, elephant safaris, white water rafting and canyoning, there is a slew of activities to choose from. There are guided trips to the interior forests, too, that gives you a lifetime opportunity to explore this region's unique flora and fauna. The simple native folks who still live the way their forefathers did a few decades back will make you feel at home with their hospitality.
Kodaikanal Tour packages are the best possible options to catch up with the splendour and beauty of India. Experience the rich tapestry of South India interwoven with the colours of culture, tradition, natural beauty and more. Maximum number of people book Kodaikanal Tour Package from tour operators. however, online booking is quite beneficial.
You get the following benefits if you book Kodaikanal Travel Packages online from the top tour operator.
• Convenience to book at home
• Everything from accommodation, transportation, and sightseeing
• Last-minute booking availability
• Reasonable costs
• Saves time
• Easy budget-friendly customization
• Experienced travel guides within the package